WELCOME!
The SCOE School of Education is an innovative agency offering programs approved by the California Commission on Teacher Credentialing (CTC) to support the preparation and development of high-quality teachers and leaders for the Capital region. The School of Education supports those with bachelor degrees in earning their Preliminary Teaching credential through our Intern program. Aspiring leaders can earn their Preliminary Administrative Services Credential through the Leadership Institute. Additionally, the School of Education offers induction programs to support teachers and administrators in clearing their preliminary credentials. Learn more in our brochure (15.1 MB PDF).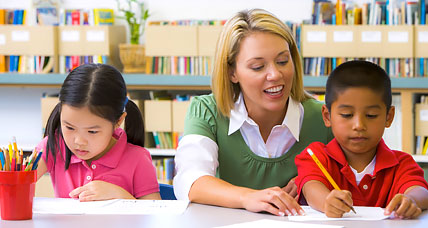 COACHING
All School of Education programs require a coaching component. If you are an experienced teacher, administrator or both and would enjoy supporting our aspiring educators, please apply using our Common Coach Application (262k PDF).
TEACHING
Intern
The SCOE School of Education offers professional development and career pathways for the region's future and current teachers and leaders. The Teacher Intern Program is an alternative two-year pathway to a single subject math/science or multiple subject credential. Successful completion of both Intern Preservice Program and Intern Program is required to earn the preliminary credential.
Teacher Induction
Teacher Induction Program provides a two-year course of study enabling teachers to clear their General Education or Education Specialist credential. The induction program adheres to the belief that the quality of teacher performance is the single most important ingredient in improving student achievement. The program is grounded in a formative view of teaching, recognizing that professional practice is developed and improved through study, support, and reflective practice beyond the initial preparation program.
LEADING
Preliminary
Aspiring administrators can apply to the Leadership Institute's Preliminary Administrative Services Credential Program (one year) and also have an opportunity to earn a Master's in Applied Leadership through our partnership with National University. Course curriculum is based on the California Professional Standards for Educational Leaders (CPSELs). Find more information in our brochure.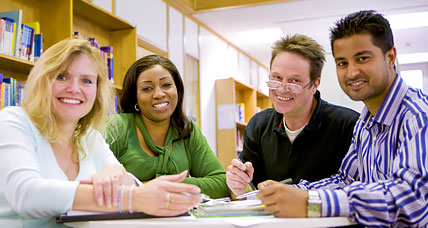 Clear
The Clear Administrative Services Credential Program (two years) focuses on the development of beginning administrators through assessment, coaching, and professional learning. Course curriculum is based on the California Professional Standards for Educational Leaders (CPSELs). The program offers focused, reflective, professional development for school administrators that address the unique challenges of 21st Century educational leadership through a two-year mentorship with an assigned coach.
For more information, contact us at (916) 228-2537 or leadershipinstitute@scoe.net.